By
Avi Rajagopal, Deep Green Podcast [Metropolis]
August 8, 2023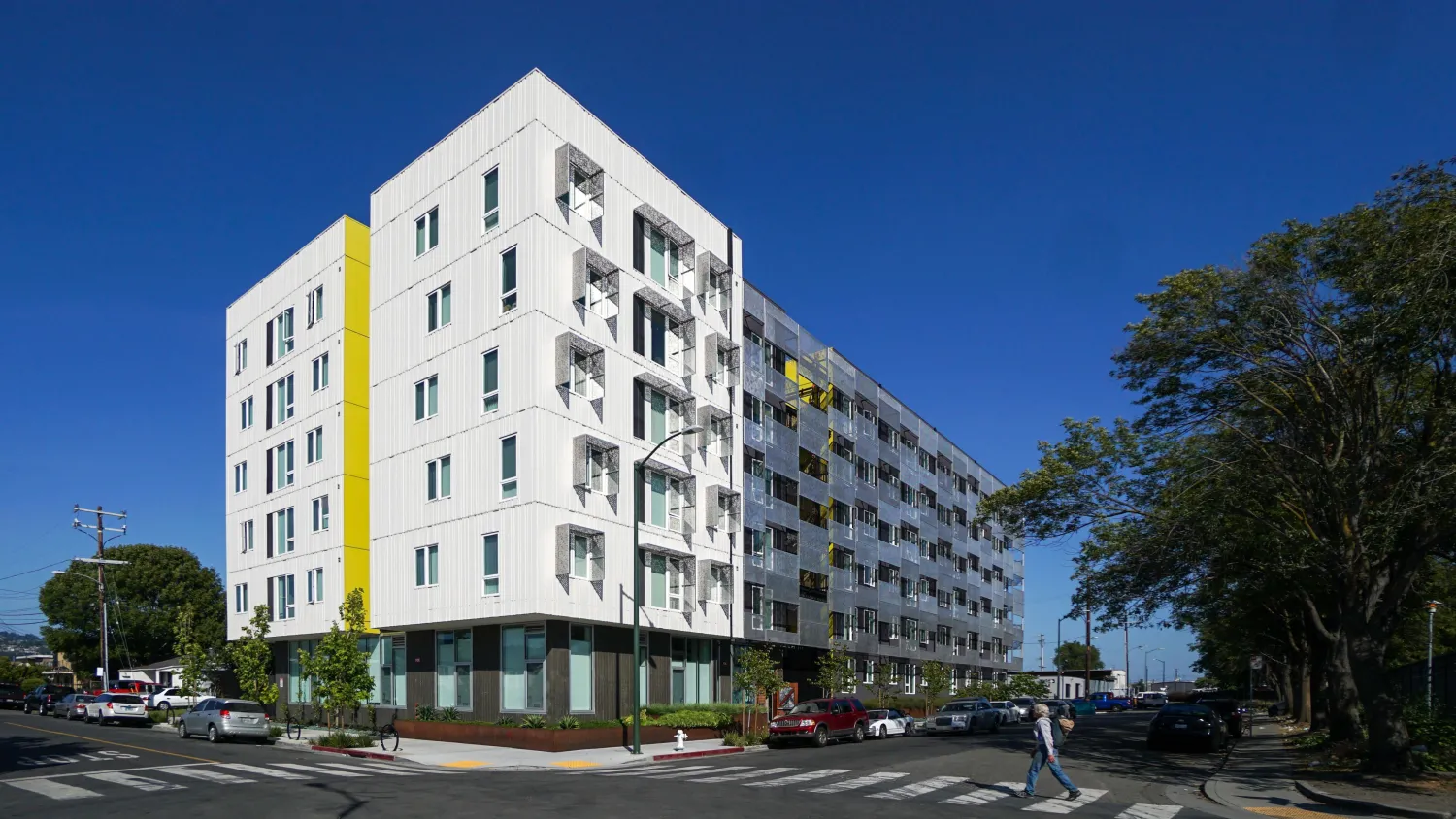 Image Credit
David Baker Architects
In the Metropolis podcast Deep Green hosted by Editor in Chief Avi Rajagopal, Katie Ackerly engages in a conversation with Deputy Editor Kelly Beamon regarding sustainability and affordable housing.
Listen to the episode "Katie Ackerly: Sustainability in Affordable Housing" on Apple or Spotify.
An estimated 100 million people globally don't have a home. Experts say we need to be building 96,000 homes for them every day, or 3 billion people will end up without adequate housing by 2030. But 39 percent of the world's carbon emissions come from the building industry, and people living in poverty are among the most vulnerable to the catastrophes caused by climate change. We need to build more homes to house the extremely poor who will then be the most affected by all the emissions created by building those homes. Unless we find a way to build affordable housing that's also sustainable.
Metropolis deputy editor Kelly Beamon sat down with Katie Ackerly, a principal with David Baker Architects, who says the overlap between sustainability and affordability is almost 100 percent. Join us to learn more about how the San Francisco–based firm is building some of the toughest kinds of housing in one of the toughest housing markets in the U.S., and listen as Ackerly shares the ins and outs of sustainable housing design and what strategies she thinks could change the way we approach affordable housing at scale.
—
Brought to you by Metropolis, Deep Green is a podcast about how the built environment impacts climate change and equity. Buildings are some of the biggest things we make as human beings. In these bi-weekly episodes, we explore how through understanding buildings, cities, and all the things that go into them, we can do better for the environment and all life on this planet.
Katie Ackerly, AIA, CPHC, is Principal and Sustainable Design Director at David Baker Architects, an award-winning firm known for elevating the design of multifamily housing. Katie came to architecture from a background in building science and energy efficiency policy, and holds a Master of Architecture and a Master degree in Building Science from UC Berkeley. 
Listen to the episode "Katie Ackerly: Sustainability in Affordable Housing" on Apple or Spotify.