By
Donna Kimura [Affordable Housing Finance]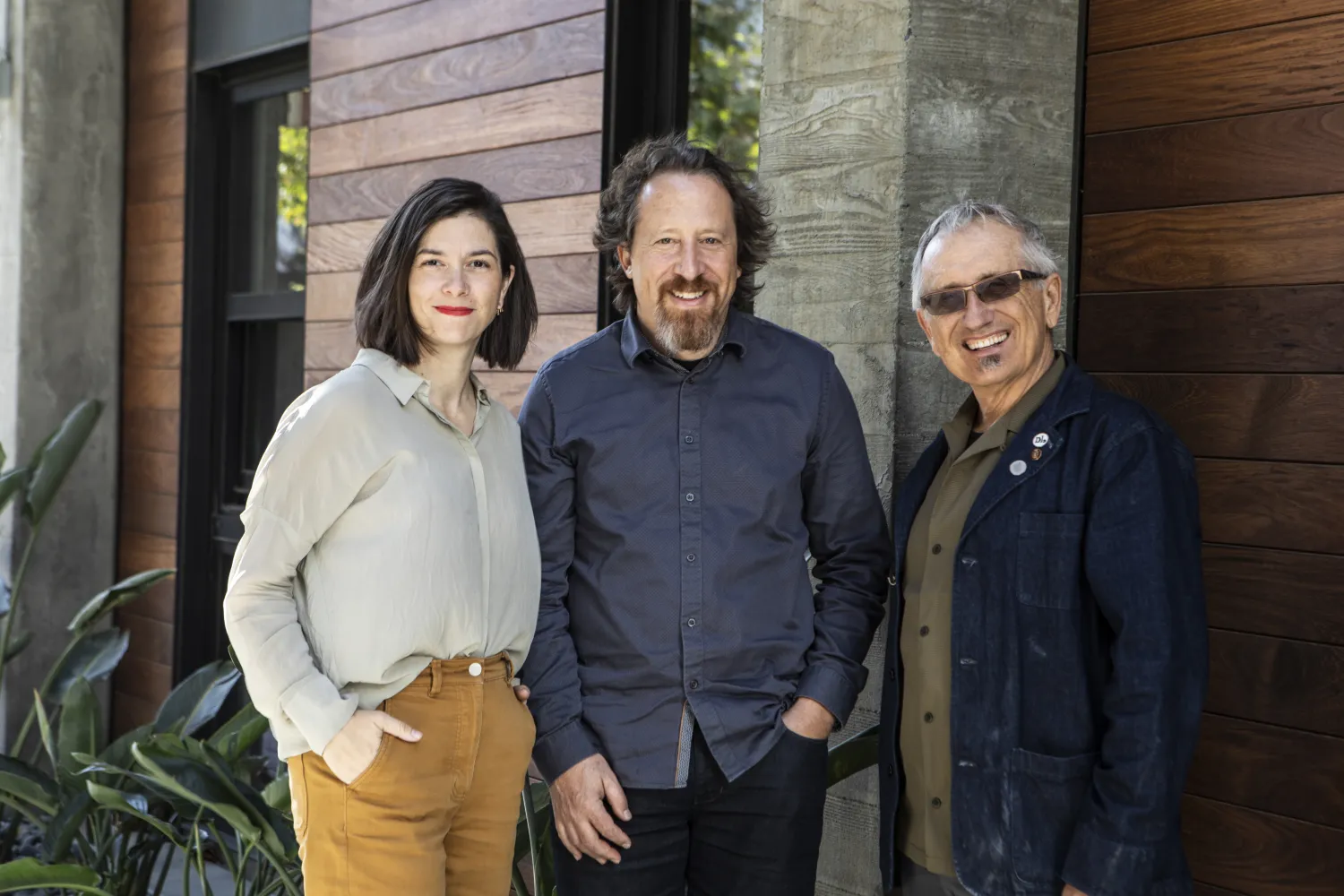 Image Credit
Anne Hamersky
David Baker and his firm, David Baker Architects (DBA), have been creating acclaimed buildings and communities for four decades. A cornerstone of their work has been affordable housing, with a portfolio of more than 10,000 units and counting.
Based in the San Francisco Bay Area and Birmingham, Alabama, the DBA team is sharing many of the lessons they've learned over the years in a new book, "9 Ways to Make Housing for People."
It's not just for architects. Baker says it's also for developers, planners, community leaders, activists, housing nerds, and others.
"That's been part of our philosophy," explains Amanda Loper, a principal at DBA, citing Baker's history of sharing ideas with others. "On top of that, I would say we're also the kind of architects who speak in plain speak. We have our own jargon, but we try really hard to be accessible with each other, with our language, and with the community. That's the tone of the book rather than one that only architects can understand."
Baker and Loper discuss several of the key strategies outlined in the book.
AHF: Tell us about the house you grew up in.
Baker: My dad was an interesting guy. He was born on a horse-powered farm and became a migrant farmworker. He left school in ninth grade and was self-educated. In his life, he did pretty well. In 1948, he read the autobiography of Frank Lloyd Wright and decided to start building passive solar houses. One was in Arizona. It sounds very modern and is a beautiful house. That was my introduction. I thought that was normal. 
AHF: One of the nine principles urges people "to make big moves." Can you explain that concept and share an example of how an affordable housing development that is constrained by a tight budget and strict regulatory policies can make big moves?
Loper: One of the most powerful moments you have in design is around site planning and when you're arranging the bones, the skeletal structure of the building. Those moves are hard to value-engineer later. It's easy to say why don't we change the material, but when you've arranged buildings around a courtyard or have done interesting geometry that responds to context or environmental factors, no one is going to say let's take the angles out of the building or move the building. That's been one of our most powerful moves. Another test we use in the office is to ask if we end up covering the whole thing in stucco, will it still look good. The answer has to be yes.
Baker: Affordable housing, in particular the increment of it, which are these units, is very constrained. But when you have a lot of those units, the agglomeration of them, there is quite a bit of freedom. One recent project is built across from a jail. The housing has a sawtooth façade because we didn't want the residents to look right at the jail. The sawtooth focuses their view away from the jail and toward downtown. It makes a dramatic motivation. There's a narrative, a reasoning behind it. Clients are willing to engage in a narrative. 
AHF: Another important idea is to cultivate connection. What's a recent example of how you were able to engage residents at one of your developments?
Loper: The overall idea around cultivating connection, much like David was saying with make big moves, is there's a pragmatic thought behind it. If you strategically place the community spaces in a convenient location and within close proximity to each other, not only is it more convenient, for example as a caretaker you can do laundry while watching your kid on the playground, it also fosters an environment for social connection and hopefully social resiliency within the building. There's a convenience and a social component. A favorite example is Station Center Family Housing in Union City, California, where we have one courtyard with different uses that connect together. We also try to leverage the exterior space. We have a constrained budget so we think about how we can place different amenities adjacent to exterior spaces that kind of double the size in effect when those get to open out to each other.
One of things that we've learned is to talk to not only the development team but the property management team as much as possible so that we understand what their expectations are when the building opens. And, when possible, we also do post-occupancy evaluations with the residents themselves so we're trying to look forward with the operating team and also backward to figure out what's working and what's not.
Baker: There was a study done on trauma-informed design, and one of the findings was that it was important to have an open, basically unlocked place for residents to get together and sit in a comfortable place. We did a building in Charleston, South Carolina, and there's a nice community room, but for reasons of building management it's only open during events. However, we also proposed porches, and the developer provided rocking chairs. We recently visited it, and these porches were amazing. They had plants, sofas, and the rocking chairs. They were outdoor living areas with an immense amount of social interaction. 
AHF: The book also digs into what you call "enlightened circulation," which is the way people move through a building. What's a good strategy for achieving this enlightenment?
Loper: A place where this shows up often is what we call a 'green stair.' We try to bring the stair out to the exterior so they have windows and maybe sometimes they're open. We also put the doors on hold-open so the doors will stay held open, and if there's a smoke event they will close. Hopefully, it encourages people to take the stairs if it's accessible, open, nicer, and convenient. 
Baker: The stairs, which are often the most unpleasant place in a building, become a great thing you want to do. Instead of getting on the elevator, you walk up and down the stairs. … Our first green stair was in a luxury boutique hotel. We thought it was a good idea, and you would go there and see people who were paying $600 a night walking up the stairs instead of taking the elevator because it is gorgeous. Why not do a stair that's wonderful? Why think of it just as a fire exit?
AHF: Is there new trend or evolution in affordable housing that developers would be interested in knowing about?
Baker: When we started out, people often thought it should be inferior to market-rate housing. If it was as good as market-rate housing that there was some moral reason to not do that. You were wasting money. We always propose a 9-foot ceiling inside. This one contractor said it's just wrong, we shouldn't be wasting public money to provide a 9-foot ceiling. But, the cost is minimal or nothing to provide that ceiling. In the current day, there's a tremendous pressure that we shouldn't lose sight that we are building these for the long run.