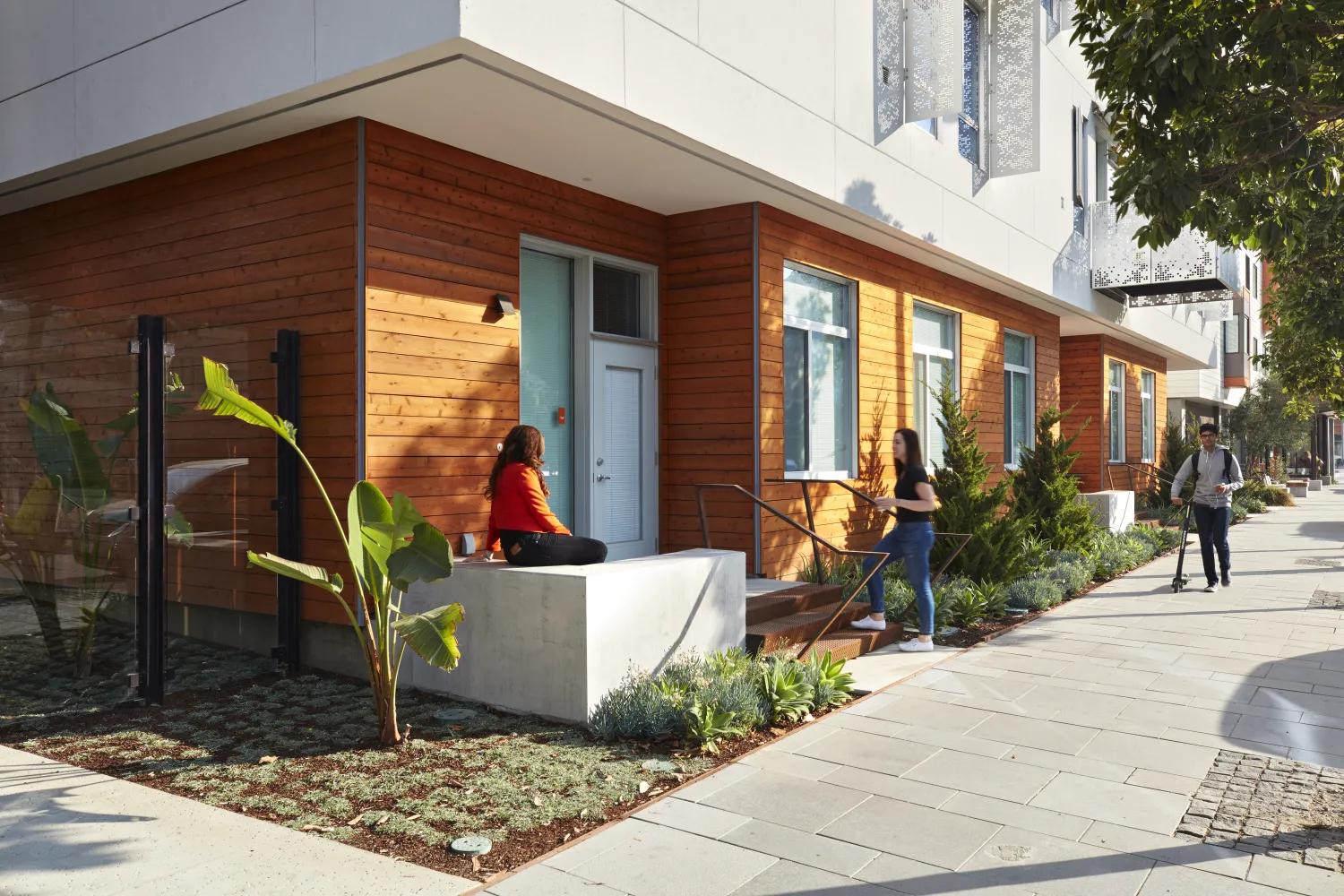 Stoops that connect private living spaces to public streets are one core strategy for enlivening the edges of urban buildings.
The nuance is providing a buffer between the private interior use and the public street. The most common way to achieve this is with a height differential, ideally around three feet. 
Traditional stoops were not constrained by modern codes, so they tend to be more varied, interesting, and successful.
DBA Stoops
We do modern versions of traditional stoops on our designs as part of our "Activate the Edges" design principle (see 9 Ways to Build Housing For People).
300 Ivy Street
These modern rusted steel stoops are located on Grove Street in Hayes Valley at 300 Ivy Street, a mixed-use market-rate condominium building.
Lakeside Senior Apartments
This affordable, supportive senior housing near Oakland's Lake Merritt was developed by the non-profit Satellite Affordable Housing Associates. Lakeside Senior has shared stoops that allow direct entry into ground-floor units.
Station Center Family Housing
Near the Union City BART Station, our design for the affordable Station Center Family Housing includes at-grade units that are entered from the sidewalk via bridges over a stormwater swale.
Armstrong Place Family Townhouses
In San Francisco's Bayview, Armstrong Place, a townhouse community, includes stoops with practical decks.
Crescent Cove
Crescent Cove an affordable housing developed by Related added 236 new "workforce" homes to Mission Bay in San Francisco in 2007.