September 8-30, 2023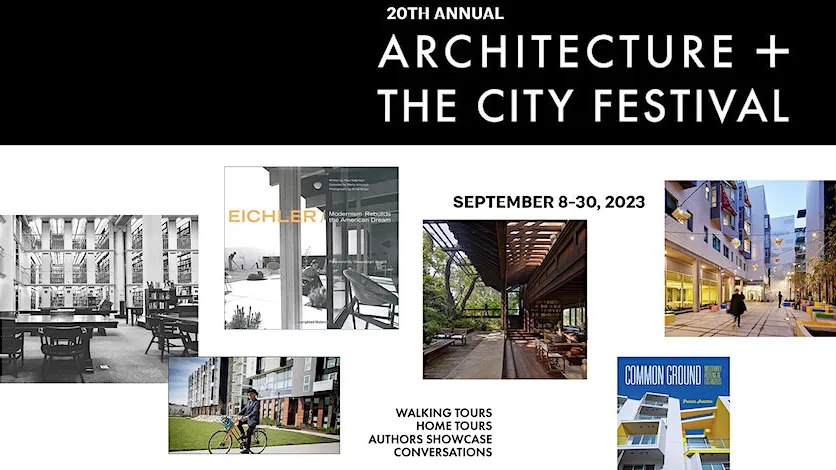 Architecture + The City Festival: September 8-30, 2023
The 20th annual Architecture + The City Festival returns this September to offer behind-the-scenes programs, tours, lectures, film presentations, and more that provide an excellent opportunity for all communities to experience architecture and design in a myriad of ways throughout the city.
DBA is leading two events—register and join us!
Authors Showcase: 9 Ways to Make Housing for People
Date: Wednesday, September 20
Time: 11:30am-1:00pm
Learn more and register
Allison Arieff will lead this dynamic author showcase discussion with the David Baker Architects leaders who are the authors of 9 Ways to Make Housing for People. This session will explore design strategies through projects that demonstrate their success. The opportunity to create value that designers, developers, and citizens have depends on the ability to make choices that have multiple benefits and durable outcomes. The 9 Ways are accessible strategies that can optimize projects immediately. These will help people in many roles implement design moves and climate-smart choices that benefit people and communities.
Livable Density Bike Tour
Date: Wednesday, September 27
Time: 11:30am-1:30pm
Learn more and register
Hop on your bicycles, scooters, or BayWheels to tour some recent high-density, mixed-income, mixed-use developments with David Baker Architects.