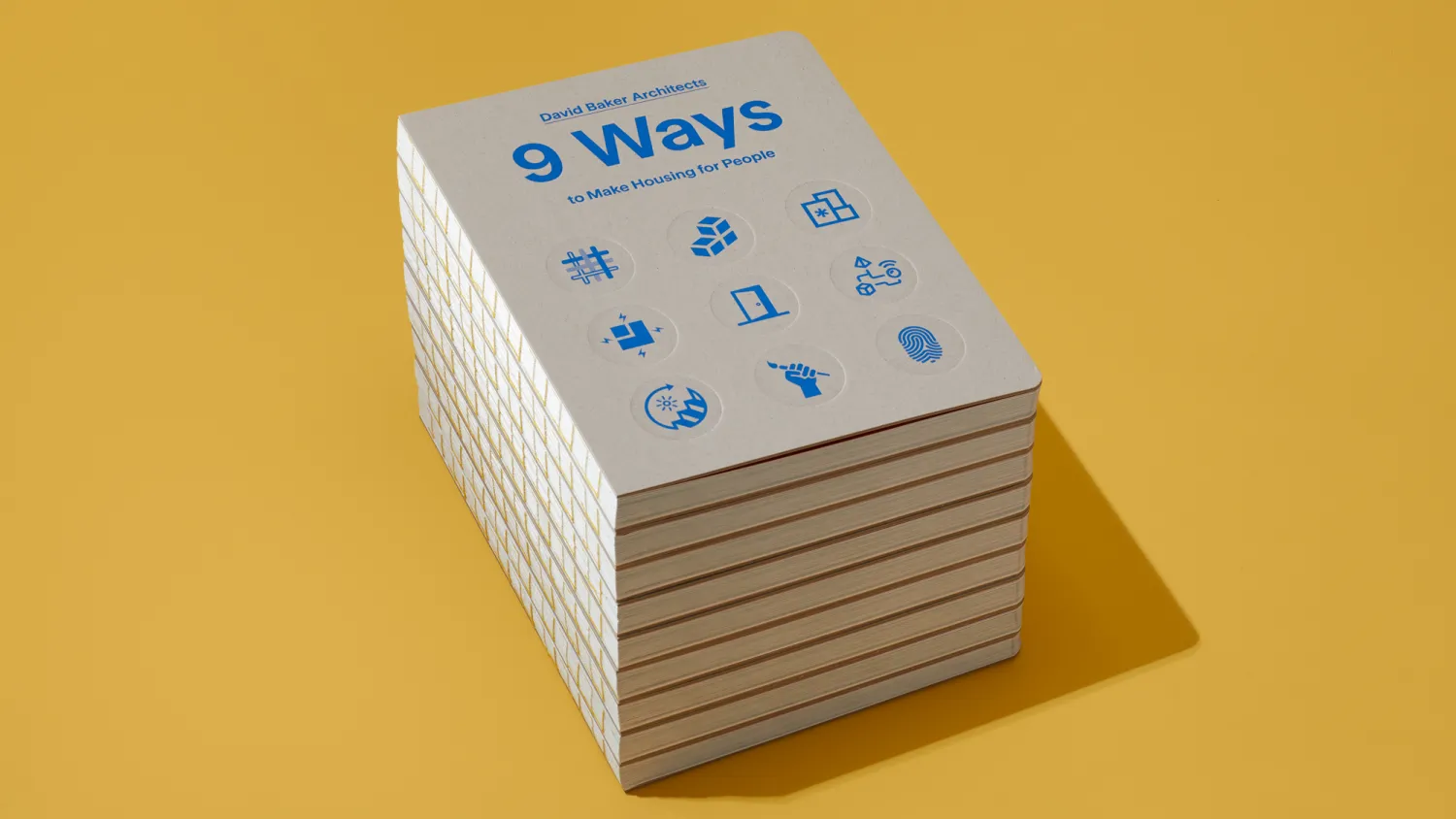 Pragmatic and imaginative, this book is a modern manual for urban housing—getting it built and making it great. 
David Baker Architects has been designing multifamily housing for more than four decades. With offices in San Francisco, Oakland, and Birmingham, Alabama, the firm is a pioneer in urban housing, with an award-winning design portfolio of more than 15,000 homes—affordable and market rate—throughout the Bay Area and across the country.  
Combining how-to with why-to, principals David Baker, Amanda Loper, and Daniel Simons lay out the core framework the firm uses to help communities develop places for people to thrive. Written in accessible language for design professionals and students as well as residents, developers, and city officials, 9 Ways to Make Housing for People engagingly explains principles and strategies to achieve quality and value in new housing. The 9 Ways have been presented in cities across America and were featured in an exhibit at the Cooper Hewitt, Smithsonian Design Museum in New York City. 
Upcoming 9 Ways Events
Architecture + the City Festival—Authors Showcase
Date: Wednesday September 20
Time: 11:30am-1:00pm
Learn more and register
Allison Arieff will lead this dynamic author showcase discussion with the David Baker Architects leaders who are the authors of 9 Ways to Make Housing for People. This session will explore design strategies through projects that demonstrate their success. The opportunity to create value that designers, developers, and citizens have depends on the ability to make choices that have multiple benefits and durable outcomes. The 9 Ways are accessible strategies that can optimize projects immediately. These will help people in many roles implement design moves and climate-smart choices that benefit people and communities.
Praise for 9 Ways
"The incredibly talented DBA team demonstrate again and again, with every beautiful project they create, the power of elevating the human experience through thoughtful design and sculpted place. This book is sure to be a favorite reference for inspiration."
—Michelle Kaufmann, Director of R&D for the Built Environment, Google

"Driven to be a multiplier of good, DBA is at the top of their field. This book is a great story and a toolkit for anyone interested in the future of housing design and a better way of life for all of us."
—Angela Brooks, FAIA, Brooks + Scarpa

"In an echo of Christopher Alexander's A Pattern Language, this lively, accessible "how-to" book doesn't promote an architectural style, but rather an approach to spatial organization, detailing, and making physical and human connections that result in housing that works for residents and contributes to the life of the street."
—Frances Anderton, design writer and author of Common Ground: Multi-Family Housing in Los Angeles