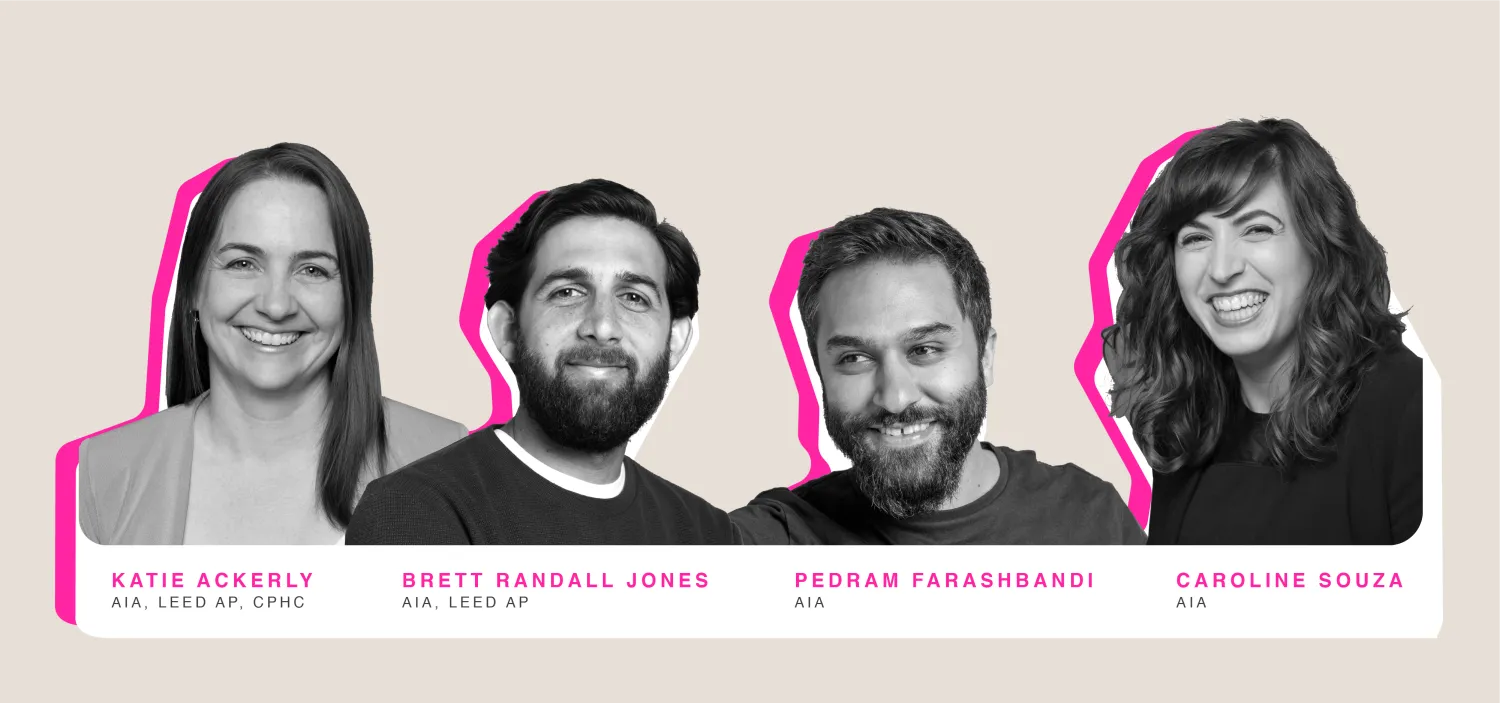 David Baker Architects is pleased to announce the promotion and elevation of four exceptional architects to Principals of our firm—Katie Ackerly, Brett Randall Jones, Pedram Farashbandi, and Caroline Souza.
They are distinguished by their passion, creativity, curiosity, and collaborative spirit, bringing a wide range focus and expertise to our work as architectural and urban designers and to the leadership of our progressive and visionary firm.
"It's been a great privilege to work with these four over a number of years as they combine a sense of mission with a desire to be part of a collective enterprise," said founding Principal David Baker, FAIA, LEED AP. "They have a real breadth of talent and focus, but beyond their raw capabilities, they have a spirit of civilized discourse and inquiry combined with a deep concern for helping meet our social and environmental goals."
In this expansion of DBA's leadership team, these new Principals will join David Baker, FAIA, LEED AP; Daniel Simons, FAIA, LEED AP; and Amanda Loper, AIA, LEED AP, in guiding the firm into the future as "multipliers of good."
Please follow the links to the left to learn more about Katie, Brett, Pedram, and Caroline—including their history, areas of practice, and their hopes for this new chapter at DBA.